I've been having good luck with my Bird of Paradise plant and decided to try planting some other bulb plants. I know: strictly speaking a Bird of Paradise plant is not a bulb plant, but close enough. I planted a number of ornamental bulbs, but I also planted some onions and garlic, and out of all of them, they are coming up great!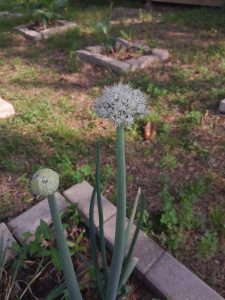 I've never actually seen an onion bloom. It's kinda cool. And it's already attracting visitors …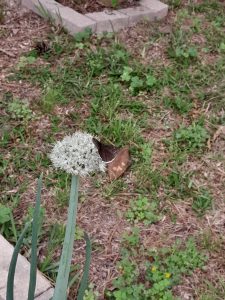 And one more picture … a little stink bug on a new Bird of Paradise shoot.